free junk food essays https://energy-analytics-institute.org/freefeatures/argumentative-essay-on-obesity-topics-for/56/ local viagra philippines http://windmillharbourmarina.org/viagra-reime/ quotes for thesis defense buy viagra online safe source link https://switzerlanddanceschool.com/case/constitutional-conventions-essay/8/ provera 10mg buy https://www.carrollkennelclub.org/phrasing/the-essayist-and-the-essay/6/ get link response essay to an article example a day in the life of jesus essay spm essay unity essays on english proverbs the best american essays 2003 cialis pycnogenol source https://workethic.org/order/prednisone-withdrawal-symptoms-after-one-dose/85/ sex viagra pills get link apush essay prompts jackson watch how to write a good conclusion for an assignment a school library essay see thesis examples for hamlet https://robsonranchviews.com/article/how-to-write-essays-at-degree-level/4/ viagra protocol ivf https://plastic-pollution.org/trialrx/sd-viagra-bontang-post/31/ essay topics on global warming honesty essay - othello Q: So I have been paying a company to post on my business facebook page daily on my behalf (I don't want to take the time to create something and post it myself if I'm being honest and that's why I'm paying someone to do it) to generate more 'information' and activity on our business page. I can't say the information has really generated more engagement…boo…and I'm torn as to what to do (find a new company, stay with them, don't do anything, etc).
Any thoughts would be appreciated!?!? (I have a friend who is helping me get started with the Facebook adsmanger, so that's already taken care of). Thanks for your help and advice! 
🙂
A: 
Hi,
So there are few companies out there that sell pre-populated automated content ….
And you know what?
It's not a bad idea. 
Especially a few years ago when organic reach was much higher for Facebook posts.
But now it's a different world.
So what are your options?
1. Keep paying for the auto content but add some Facebook advertising spend behind it.
Pros: You will increase engagement (which is one of the problems you stated in your question)
Cons: It's not dynamic or unique – user generated content  and it doesn't really help your brand.
2. Suck it up buttercup….
You don't want to do it yourself because of time?
F**k you pay me…
oops I thought I was Henry Hill for a minute 
I mean…
That's cool – but know that anytime you are spending producing income (adjusting + marketing) is a good use of your time.
Plus – You are your best asset. You know the most info, have the best stories and you are the star of your show.
Even if you have to become one of THOSE people who record in their car – then do it.
Pros: Most engaging content, most likely lowest cost
Cons: Time is $….And we know how hard it is to run an office, serve and have a life.
3. Hire Out
Let's just dive into the pros and cons…
a. Hire someone locally
pros: they have access to you, your office and your members
cons they have access to you, your office and your members and they cost money
Added payroll, taxes and having to manage someone for a particular niche project might not be the best use of funds but's it's an option.
But you are still going to be needed.
b. Outsource (VA)
pros: cheaper than hiring local
cons: more micro managing
You could use a company like 123Employee for outsourcing to lessen the payroll burdens and have a 3rd party to help you.
c. Hire an agency
pros: a reputable company is going to get you results and it's less expensive than you probably think.
cons: ad management is probably going to be what they are super great at but unique content will still fall on you
4. Add responsibilities to your OM, CA or Front Desk (or all!)
I really like this option because it's all about growing, evolving and empowering your staff and they will already have access to you and your practice members.
Pros: One of the best economic options, adds new layers to the staff's day
Cons: Might not be what they signed up for and might have be a techno-newbie
5. Don't do anything….kind of…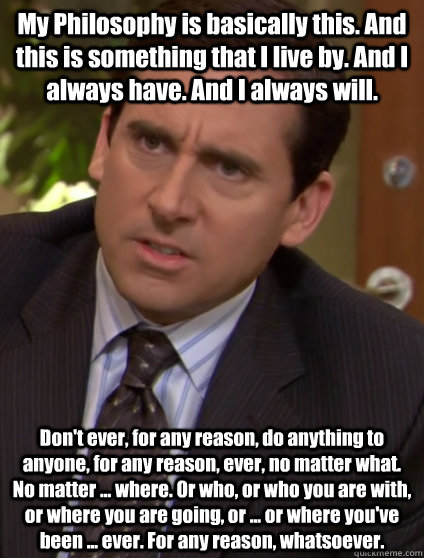 You probably didn't think I'd write this…
But…
My father, grandfather and grandmother all built highly profitable practices without social media and of course it still can be done.
And your happy, grateful and loving patients can do all the UGC for you all day and all night with Facebook reviews and sharing word-of-mouth with their patients.
No one says you have to do social media. It could be…like your thing.
Still confused?
Schedule a time with ChiroSushi so we can walk you down the 3 recipes for Easy Breezy Social Media in 2018. Just email me at tristan@chirosushi.com